Project
BATHROOM in NEOCLASSICAL STYLE. The interior design studio strictly requested for this project black furniture on white walls. A sober yet elegant style. It was requested that all the elements should have been in solid wood with an open-pore finish to allow the wood grain to show through, reflecting a neoclassical style.
During the first phase a vanity unit from our standard collection was proposed, one we feel is typical of and inherent to the style; and the proposal was quickly accepted by the client.
The original request was for a double washbasin unit, but it seemed more elegant and desirable, as well as being more functional, to offer two single-washbasin units since the room was large enough to allow this option.
The doors and wall panelling were also designed in style, giving a refined, elegant effect to the whole.
Products
Vanity unit 8558/150
Further option – vanity unit drilled for 2 basins 8558/150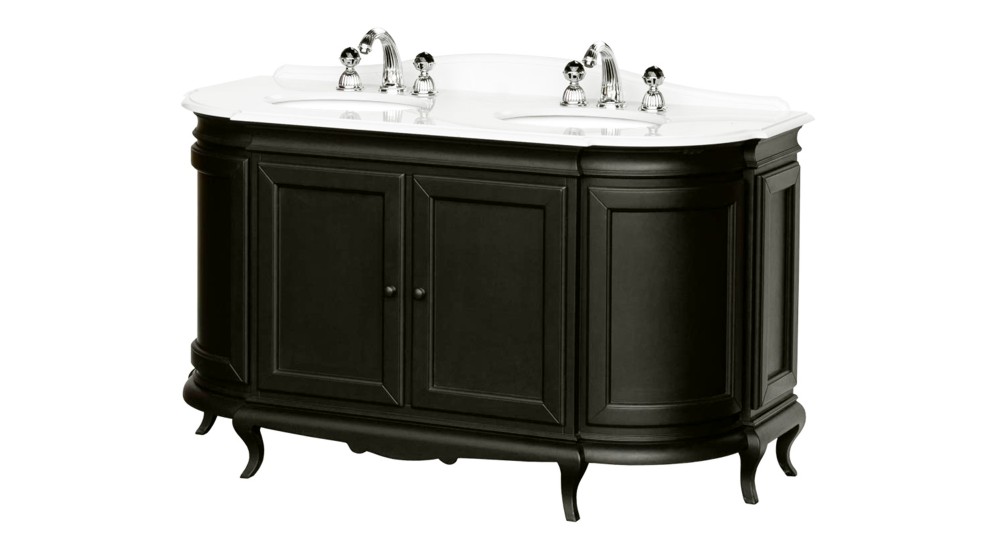 Mirror 2073/P
Custom made wall Panelling
Doors 8479/NW