ARCHITECTURE, or the prestigious art of making, of building, is like a large carved sculpture in which man lives and moves. To create that space dedicated to man, comfortable, pleasant, functional and above all to create an environment that can represent him, we offer our services as producers of unique, custom made furniture. Our collections give architects or interior designers the opportunity to express their talent for the creation of recognizable and original projects.
Our strength lies in craftsmanship, the use of natural materials such as wood or marble and, at the same time, the most advanced technology to "modernise" our products and complete them in a short time, with an excellent quality/price ratio.
We stand out in this rather expressionless market and we fervently desire to show our specialised "know-how" and demonstrate an increased availability to those who wish to contact us, both successful studios and emerging talents, to evolve and share ideas, designs and the creative proposals we receive. We are proud of our "old craft" and we are investing in the recovery of ancient materials to be included and merged with the new, the trendy. Not a part of the industrialized system and mass production, we are distinguished by the art of decoration, by manual labour which still has the power to produce unique, different and warm environments. Our furniture, made entirely in Italy, has "style", a character that distinguishes it and makes each piece unique.
We want to be that masterly play of volumes that organises, gives colour, elegance and brings a touch of magic (Sergio Bianchini)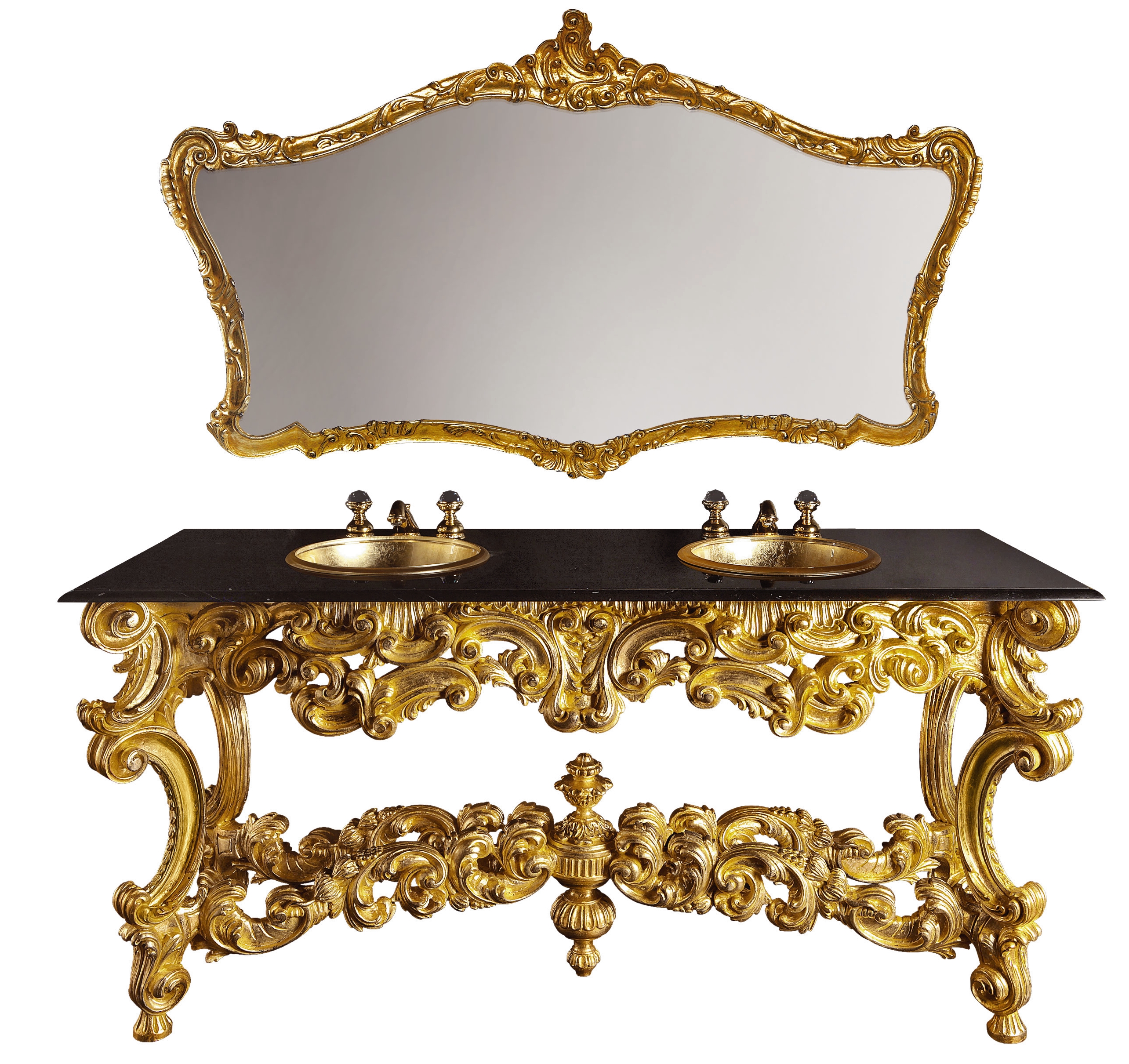 Vanity unit 4661/180 in hand-carved wood with Gold leaf finish and mirror 4680