Project
LUXURY BATHROOM in 18th CENTURY PALACE. The room is very large, with worthy vaulted roofs with original restored frescos. Consequently a complete furnishing with bathroom furniture and various elements in combination is required, including the bathtub panelling.
Perfect, therefore, is the clean but at the same time important style of the bathroom cabinet 8599. In the first instance we proposed one of the existing bathroom furniture in our collections, which we considered totally suitable and inherent to the style requested, a proposal promptly accepted by the client.
In combination, the etagere-unit is required, with the customization of a drawer and a mirror applied to the rear wall, while the standard version is with wooden back.
Furthermore, the bath covering, in the same style and design of the vanity unit, is completely custom-made.
The walls are partly covered with tiles and partly with a custom-made wood paneling in white finish with gold leaf details
The vanity unit is then combined with its mirror in gold leaf, and a useful stool has also been added.
All in solid wood, all in carved wood, finished in a delicate and elegant matt white finish.
Products
Wooden carved vanity unit with two drawers 8599/W
Custom made bathtub paneling in same style as vanity 8599 with white Carrara marble top

Personalized etagere unit 8598/1W with drawer and mirror on back wall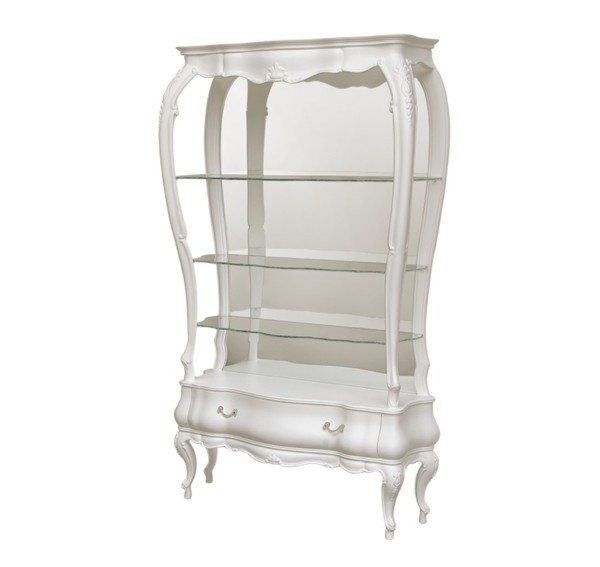 Stool 8571/W
Mirror with wooden carved frame 4524/1D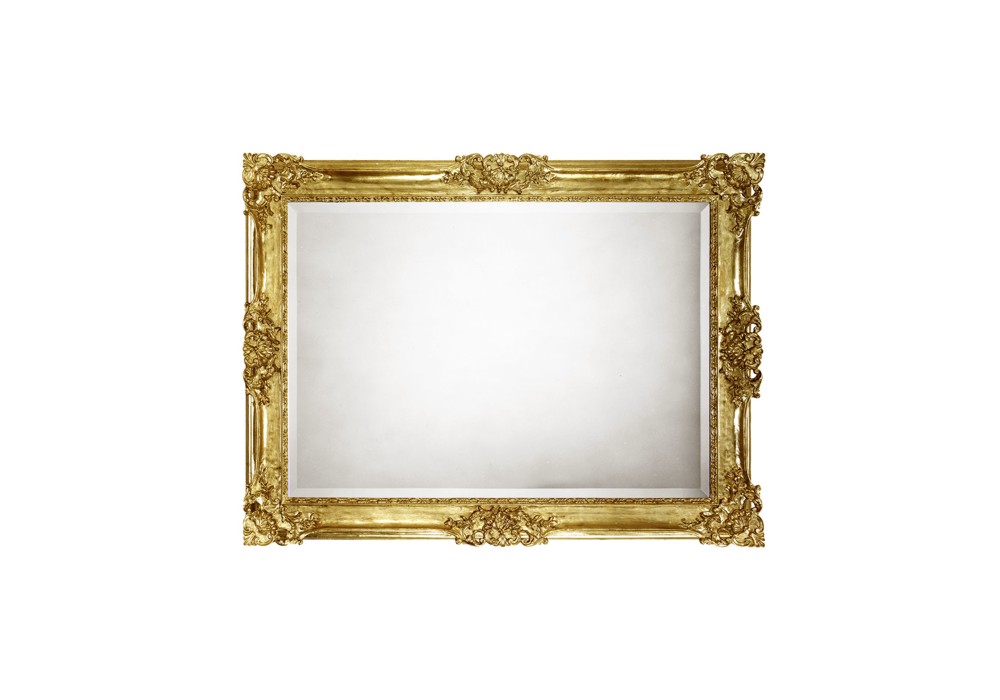 Custom made wall panelling