Project
Splendid and historic location in an always fascinating Venice, for a boutique hotel with a very eclectic and colorful style. A mix of classic and modern styles, perfectly matched colors and materials.
The inclusion of Bianchini & Capponi antique-style products is perfect, true reproductions of original masterpieces, skilfully refined, following ancient restoration techniques.
All rooms are furnished with canopy beds in carved wood with precious capitals and wardrobes, and in the most important corners of the hotel you can find small cupboards, chests, mirrors, doors transformed into bookcases, and for the bar, located in the prestigious entrance hall, we built the counter and the showcase on the wall. Quite everything had been realized custom-made and on specific design.
Furthermore, they could not miss the bathroom furniture, which mainly were used in top floor, in owners area.
The final effect is truly amazing, the proportions and finishes of the furniture are so perfect that they look like real antiques.
Products
Custom-made canopy beds in Polychrome finish, patinated and aged with capitals and coloumns in aged Gold leaf
Custom-made wardrobes in Polychrome finish with decorations
Cabinet 8503/PD in Polychrome finish with decorations
Chest 8555/PD in Polychrome finish with Trompe l'oeil decorations

Custom-made cabinet in antique orange Polychrome finish


Cabinet 4408 in walnut dark finish
Mirrors in carved wood in various finishes
Custom-made wardrobe made with 8482/PD door with venetian style decorations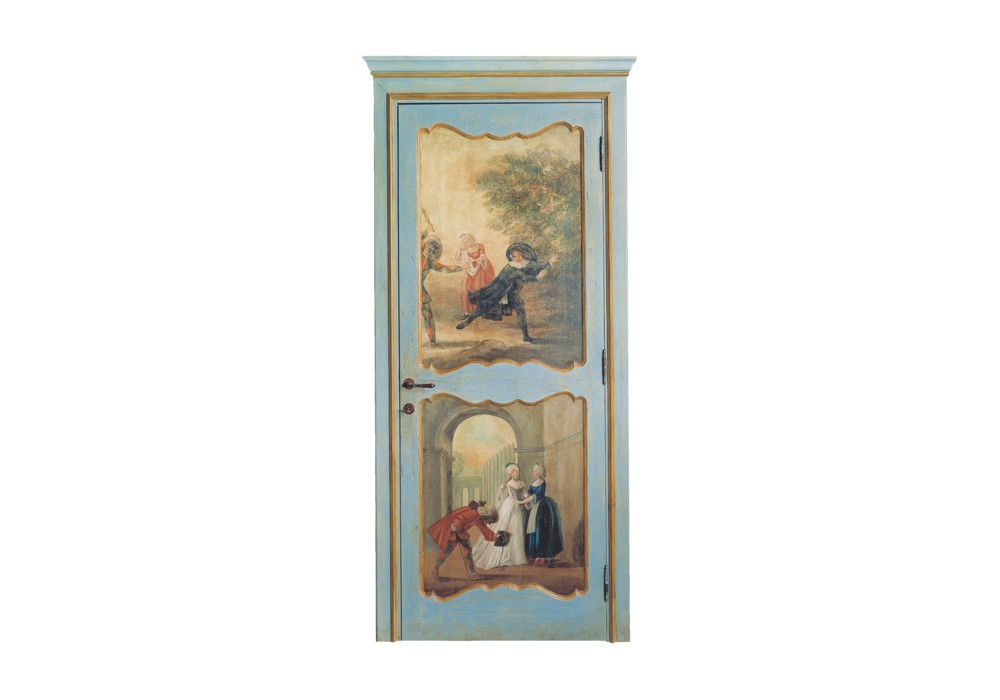 Custom-made bar counter and wall showcase in Polychrome finish, patinated and aged with capitals and coloumns in aged Gold leaf with Biancone marble tops and plinths
Vanity unit 8585/DPDF in carved wood with personalized finish and decoration

Vanity unit 8599/W in carved wood and elegant white matt finish
Custom made Wardrobe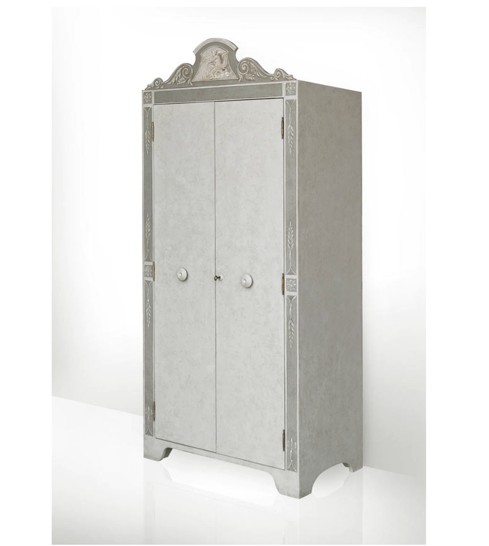 Personalized inside of customized wardrobe