17 – 22 апреля 2018
Рав. 22 – Стенд F 32
At Salone 2018, Bianchini & Capponi presents 2 new Collections,
Cristallo, a luxury and exclusive collection of furniture made up of Bath Consoles, Tables and Mirrors, all made of pure Crystal 24%lead,
and Ammoniti, an innovative and elegant collection made of Stonelight with basrilief.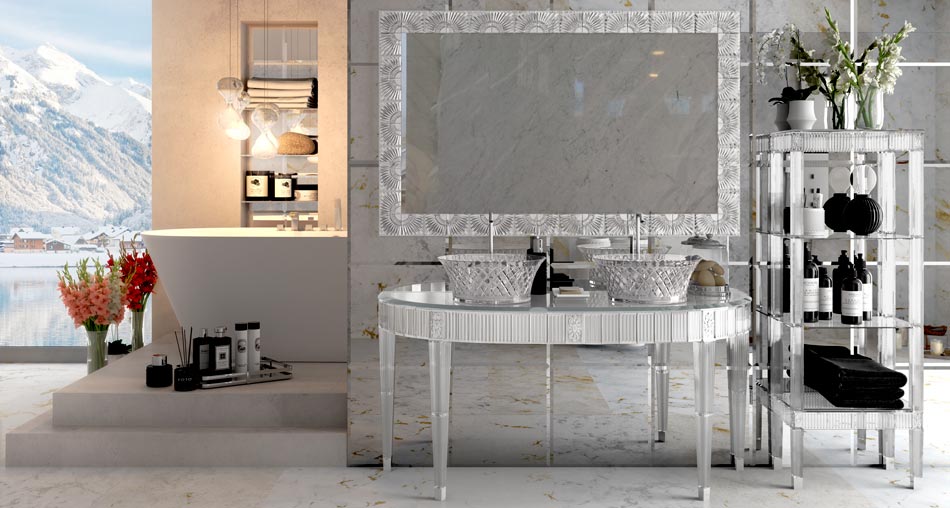 Cristallo, the gorgeous collection by Bianchini & Capponi, designed by Sergio Bianchini, includes bath consoles made of Crystal 24% lead.
The collection is perfect either for classic and contemporary environments.
The vanity units are equipped with a sink, again strictly produced in crystal.
The top can be customized with various types of marbles or with mirror.
Customizations are possible.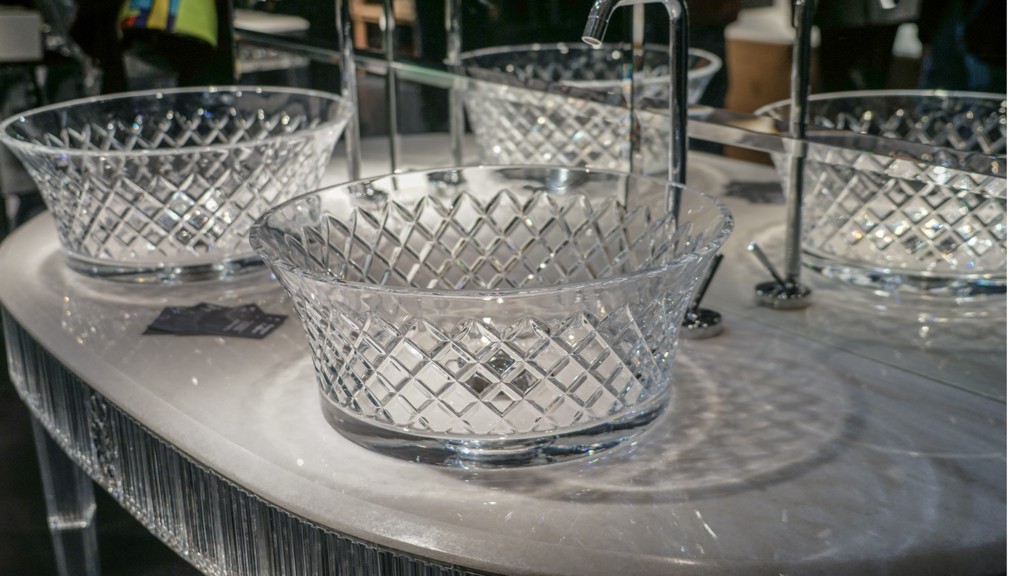 AMMONITI
PROGETTO "B&C EXPORTS"
CUP: 12057.23072018.127000272
COFINANZIATO DAL POR FESR 2014-2020 REGIONE TOSCANA